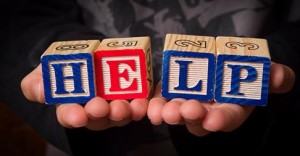 Need Help Launching Your Biotechnology?
Congratulations, you've created an innovative and revolutionary medical device. Believe it or not, that is the easy part. Now you have to create a business to take your product to market!
Where can start-ups go to find help? One overlooked resource is the biotechnology center. Biotechnology centers were developed to spark new life-science ideas by creating programs that support growth and economic development. Located through the country, these organizations operate very differently and provide offerings that vary widely from state to state.
Resources that biotechnology centers can offer include:
Business Services – Office space and meeting facilities, library services
Job Services – Biotech job board, jobs network, internships
Biotechnology Programs – Education and training
Funding Assistance – Research grants, tips for writing grants, loan assistance
'Biotechnology centers are as different as chalk from cheese," explains Jim Shamp, Director of Public Relations at NC Biotechnology Center.
NCBiotech, which is located in the heart of Research Triangle Park (RTP) with five locations throughout the state, is also home to one of Anuva's facilities. North Carolina ranks among the top tier of this fiercely competitive industry with 600-plus life-science companies (363 research and development, 128 contract research and testing, 105 production and manufacturing, and 9 others), according to the latest research.
To find out more about resources available to start-ups, Anuva asked NCBiotech's Shamp for more insight:
How does NCBiotech differ from other organizations?
NCBiotech was the first state-funded biotech center established anywhere in the world, incorporated in RTP in 1984. This facility was opened with the premise to help recruit life-science companies, commercialize university research, and bootstrap young companies that don't have other forms of investment. We're an independent non-profit economic development corporation with a mission to create life-science jobs statewide. Besides our RTP headquarters, we have regional offices in Wilmington, Greenville, Winston-Salem, Charlotte, and Asheville.
As the original biotech center, established only a few short years after the first biotech company was established in California, we've been visited by public and private economic development hopefuls from around the nation and world who want to do what we've been doing. We routinely accommodate them. After all, we have a three-decade head start. And at $73 billion a year, the life sciences are now North Carolina's second biggest economic driver, behind only agriculture's $78 billion contribution to the state's economy. Our 600-plus life science companies statewide employ 61,000 people at an average wage of $81,000 a year – about twice the private sector overall average. Would that have happened without the Biotech Center? Most folks don't think so. We've created an infrastructure that feeds on itself with creativity, education, and worker training.
How does NCBiotech help start-up firms succeed?
NCBiotech, for example, organizes excursions for groups of our loan portfolio companies' CEOs to the venture capital hubs in California, New York, and Boston. We mentor startups, help with business plans and investment pitches, and provide a wide range of support services to help build the sector. We're nurturing an environment for success, and there are no simple metrics to quantify that.
Another rich resource within NC Biotech Center is the BATON Referral Program, a searchable database of NC firms that provide a host of technical expertise for new product development.
What does NCBiotech receive in exchange?
When we make our five-year low-interest loans to young companies, we receive a small number of warrants that can be redeemed when a company goes public or has some other exit event, such as a merger or acquisition. Some of that resulting cash goes back to state coffers directly, and a small amount comes back to NCBiotech for future funding support and other programming. We're not interested in taking significant equity stakes in our portfolio companies. But when we've done the due diligence, vetted a young company, and "blessed" it with a loan, that advance legwork is a widely respected "stamp of approval" that helps those companies get government grants and contracts as well as angel and venture investment. Every dollar we loan to our companies produces $108 in subsequent outside funding for those companies.
Do you have an innovative life-science idea and don't know how to get started? Contact Anuva and we can help to get you on your way to success!