Facility
Made in the USA!
.
Anuva Manufacturing Services headquarters and factory is conveniently located on the Space Coast in West Melbourne, Florida.
It is about 1 hour East of the Orlando airport.
.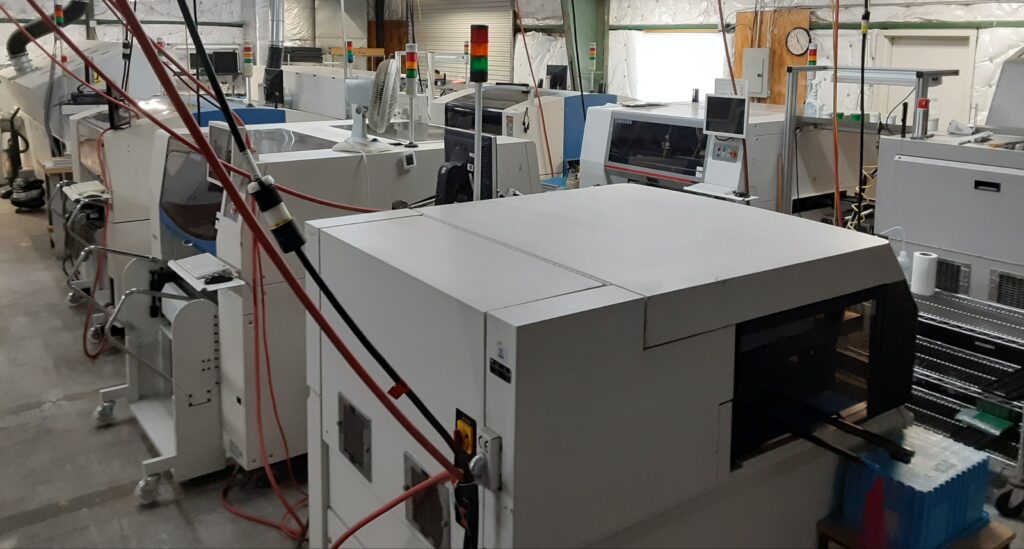 .

Call us any time to make an appointment to visit us!

We build electronics related products for many markets:
– Medical Devices,  Diagnostic equipment, Drug delivery equipment
– Electronic instrumentation
– Consumer electronics
– Commercial electronics
– Avionics, electronics for the aviation industry
– Power electronic products
– Defense electronic assemblies and circuit cards
– Lighting  products, LED board, LED drivers, control assemblies
– Telecommunication electronics and wireless controls
– Wearable devices
. 

At Anuva, we believe in providing the highest quality contract manufacturing services and logistics support. At Anuva, it our mission to support our customer's success by providing the highest quality services and products.  From engineering, design, and documentation to manufacturing, Anuva is committed to continuous improvement in seeking and implementing the best solutions to achieve our customer's vision.  We provide our clients with 100% domestic based full scale production services in a LEAN manufacturing facility.
Anuva Manufacturing Services' policy regarding Conflict Minerals Reporting:  The Anuva quote letter states covers conflict minerals reporting in note 15 of the Anuva quote letter:  "Conflict Minerals Reporting: Some Customers may require statements regarding Conflict Minerals content.  Anuva Manufacturing Services can supply such statements relative to the bare circuit boards and solders used to manufacture the product. (an additional reporting fee may apply).  Anuva will not, however, perform the research and provide statements relative to the COTS components on the Bill of Materials as these have been defined by, or approved, by the customer."