Although outsourcing is most commonly associated with large companies utilizing cheaper labor overseas, more and more medical-device startups and inventors are turning to boutique engineering firms right here in the United States to maximize their product-development efficiencies and minimize their technical headaches.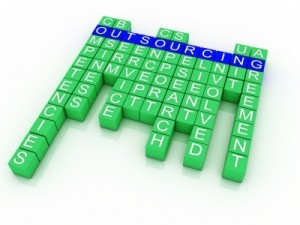 What should you look for when outsourcing to an engineering design firm? Fiveessential questions to ask:
What is the average turn-around time for projects? Reducing your development time through outsourcing is how you will save the most. Keep in mind that project requirements will vary, but a well-organized firm will have an average project turn-around time between three and 12 months.
What is the design review process? How often does the team have one? Who is involved in the review? The best firms will design for distribution, which means they will include manufacturers in their design reviews to predict and avoid any potential manufacturing complications.
How are project progression and specifications documented? Documentation is essential to achieving a reduced turn-around time, and you want to make sure the company has a system that keeps all staff on the same project timeline. You should also check for any certifications the company has. Certifications such as the ISO 13485 demonstrate the company's ability to correctly document project specifications within federal guidelines and regulations, creating less work for you down the road.
How experienced is the staff? You will want to find a firm that has a well-rounded design suite, which includes staff members with different engineering backgrounds that cover hardware, software, and mechanical disciplines. Having a varied staff will ensure that the company can provide a full range of services to design and debug your project.
Can we meet with the project manager(s) before making a commitment? The project manager will be your main resource for understanding the design development and staying up to date with the progress of your project. Ask your project manager to describe his/her thoughts on your project to see how well he or she can communicate with you. Also, be sure to ask about the project manager's technical background to gauge how well he/she can communicate with the staff.
When you choose the right outsourcing partner, you can efficiently turn your med tech idea into a successful solution — allowing you to spend more time developing more brilliant ideas!
Post by Veronica Fleck, Project Engineer – Anuva Innovations