This is part 15 of our series, "The Future of Medical Technology: Wearable Devices." Read part 14 here.
In today's ever-changing world of technology, things have gotten more complicated with the use of apps for wearable devices. There are apps on the iPhone and Android platforms for almost everything, from tracking your run to telling you when the washing machine door is open. Some apps are now being considered medical devices and need to be regulated by the FDA. Should your app be regulated by the FDA?
The first thing to determine is "What is the app's intended use?"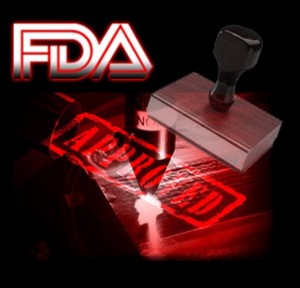 Simply put, the intended use is what you claim your app (or medical device) will be used for. This is also known as a "label claim." Let's take the many monitoring /fitness apps on the market. If you've created an app that monitors someone's heart rate, it could fall under FDA regulation (depending on what you do with the recorded heart rate). If the heart rate is just being used by the person to help aid their fitness goals, then the app would not be considered a medical device. But, if the app maker claims the heart rate is accurate and the information is sent to a doctor to aid in medical treatment, then it would be considered a medical device and may require FDA approval.
Sometimes the app is also used to control your wearable medical device and the same question must be asked….what is the intended use? Additionally, the level of risk must be evaluated.
Let's look at another example:  a wearable medical device that can deliver drugs into your body. Does the app simply contain the medical device product information for easy access? Or can the user control the medication delivery through the app? The way the app is to be used in conjunction with the medical device, as well as the data transferred between them, is what needs to be considered. The device could be delivering a life-saving medication into your body and the delivery must be accurate whether it comes from the device or the app. That is why an app of this type will likely fall under FDA regulation.
Once it is determined that the app will fall under FDA control, several steps need to be taken in order to get your app to market. The app and development process will need to be well documented that follows the FDA Good Manufacturing Practice (GMP) quality management rules.  All of the software will need to be thoroughly tested, possibly to the lowest level of software control. It may also need to undergo performance testing to validate the functionality of the device over many uses and across multiple devices.
The answer to "Will my app be regulated?" is not always straightforward. The FDA has even issued an entire guidance document on this hot topic to help companies determine if their app will be regulated or not. To gain further clarification on medical device mobile medical applications, please click on this FDA link:
http://www.fda.gov/MedicalDevices/ProductsandMedicalProcedures/ConnectedHealth/MobileMedicalApplications/ucm255978.htm
It is important to start thinking about FDA regulations early in the development process so that you can design your wearable device and app with these requirements in mind. Working with an experienced engineering design and development firm that is ISO 13485 Certified like Anuva Innovations, which already has procedures in place to comply with these regulations, will speed up your time to market.
This completes our wearable device blog series! Look out for our upcoming series focused on 3D printing.