Innovative Ways Employers Integrate Wearable Medial Devices into Wellness Programs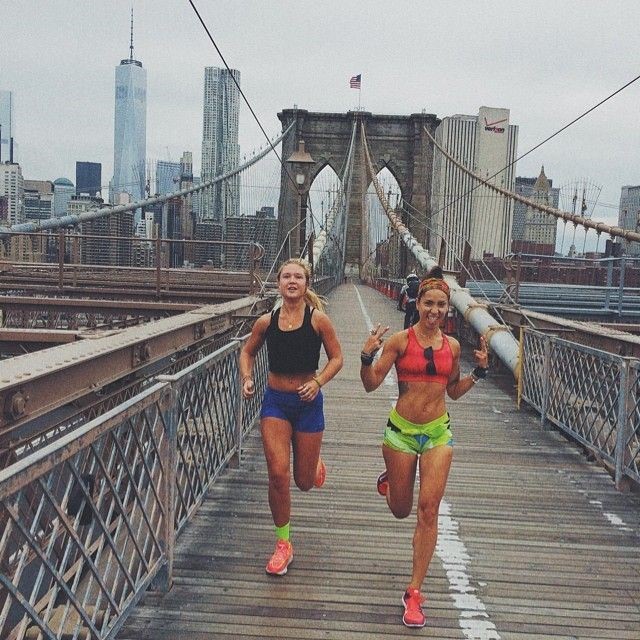 The wearable medical device market is growing at a healthy clip. Globally, it was worth $3.3 billion in 2015 and is expected to cross $7.8 billion by 2020, reports Research and Markets.
Although wearable health technology offers solutions to physicians and healthcare providers, it's also a smart strategic investment for corporate America to attract talent, reduce sick days, and create collaborative cultures of innovation and self-improvement. ABI Research reports that employers plan to integrate more than 13 million wearable health and fitness-tracking devices into their employee wellness programs by 2018. Moreover, Salesforce.com found that 79 percent of companies adopting wearable technology agree that it is or will be a future business strategy.
Why the spiked interest in wearable medical devices for employees? They provide a positive ROI. The American Heart Association found that for every $1 invested in workplace wellness, companies could receive up to $3 in return. The benefits to integrating wearables into a company's wellness program include increased accuracy of data, improved employee engagement and camaraderie, and reinforced behavior change. According to National Business Group on Health, 8 percent of companies with wellness programs experienced an increase in employee productivity.
Among employers surveyed that use wearable technology as part of their wellness programs,
►51 percent pay the total cost of the device
►53 percent extend the option to spouses and dependents
►Nearly 22 percent have no requirements in place for employees who want to receive a device
►For those who do, employees either register for a program or campaign, complete a health assessment survey, or earn points as part of their participation
The results of such programs can have a considerable impact on the health of employees, young and old. Vitality Group's three-year study of wearable devices in the workplace found pedometers were popular with an older demographic. And participants who were not previously active reduced their health risk factors by 13 percent, while previously active participants reduced their factors by 22 percent.
Here's how some companies are integrating wearables into their wellness programs, attracting talent, and creating healthy, innovative cultures:
Iron Mountain Called LiveWell, the Boston-based company's wellness program has enlisted roughly 1,600 of its 8,000 U.S. employees to use different types of consumer electronic devices, such as Fitbit or Apple Watch. The goal: to measure the number of steps they take and other fitness metrics. To incentivize employees, the records and data management company offers points for completing assorted health "challenges" that can be converted to cash. For drinking drinking 32 ounces of water a day for four out of seven days, for instance, an employee earns 20 points. For walking 2 million steps in a year (5,500 per day), 100 points are garnered. When an Iron Mountain employee hits 1,000 points, the company provides some assistance on a life insurance plan. At 2,000 points, there's a cash payout of $200, and for 3,000 points, the payout reaches $400.
Buffer, a San Francisco-based social-media management startup, deploys Jawbone Up devices to all new employees and everyone in the company receives access to an Up wristband. Participants are encouraged to track and share their health-related data with other team members, ranging from allocating time for reading (employees also get a free Amazon Kindle e-reader) to sticking with a scheduled sleep regiment. The program is part of an overall company culture of transparency that includes making salaries and equity shares public on the web. Although there's no requirement to share data, the company has reported an improved "culture of self-improvement."
Autodesk, the software design firm in San Rafael, CA, provides Fitbit trackers to its staff, as well as massages, weight-loss programs, and subsidized gym membership, as part of its wellness program. Since signing on to the Global Corporate Challenge in 2012, the company has seen gains in employee health, camaraderie, sleep quality, relaxation, productivity – and innovation. Says Autodesk's PR director: "I'm a lot more productive and less stressed. Sometimes your best ideas happen when you're away from technology."
Indiana University Health, a 28,921-employee health system, added Fitbit wearables and back-end services two years ago to its wellness program, which includes reducing tobacco use and managing chronic conditions such as diabetes. "Gamification" challenges and incentives to encourage participation were included, such as a random drawing for a trip to the Caribbean and points that could be redeemed for reductions in health insurance premiums. The result: In three years, they've seen a 60 percent decrease in employee body mass index.
Of note, the move to gather more data about employees raises questions from privacy advocates. Anuva will address this in a separate upcoming blog.
Anuva offers advice to clients developing wearable medial devices to help determine what should be considered when designing the product and collecting data. Have questions? Contact Anuva at 919-388-3360 or drop us a line here.