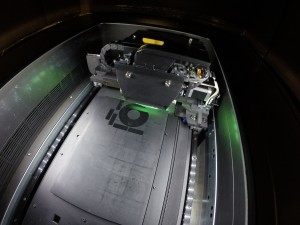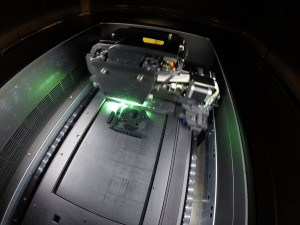 3D printing is one of the most rapidly growing technologies today. In many situations, it is unbelievably useful and efficient. It can drastically reduce product-prototyping costs and timelines. It allows parts to be modified and replaced with ease. It provides insurance before sending parts to large-scale production. However, all of these benefits assume that companies already know the ins and outs of 3D printing. This is not always the case, and sometimes large or complicated parts take extra unforeseen finagling to get printed. Although the 3D-printing market is growing fast and sure to become more user friendly, there are pitfalls to avoid now to help you optimize the use of your 3D printer:
Failing to Estimate Your Parts Before Printing
Although it is not always required before initiating a print, you can estimate your parts in 3D printer software. Most software can tell you how much support material, part material, and time will be consumed by your print. Find out how to estimate a print in your software before printing and it can help you plan and budget without wasting material.
Not Minimizing Faces
The part files used by most printers are .stl files, which are triangulated derivatives of your 3D model. Basically, the .stl files break down your part into many faces of triangles. Depending on the resolution quality you need, you can greatly reduce the time and complexity of a print by reducing the number of faces in your .stl file. There are many free software programs online that can help you edit the number of faces. Alternatively, if you are exporting from an original 3D model, you can choose the number of faces you'd like in your new .stl.
Hollowing Out Your Part
Some printer software allows you to "hollow out" your part and will fill it with support material up to a certain thickness. This may not always be optimal and should be double checked by the "estimate" software function, but should be considered when parts are thick, bulky, or if the part material is particularly expensive.
Underestimating Materials
Always make sure you have plenty of material on hand. Many printers today are prone to calibration errors among their material cartridges. Especially during long or time-consuming prints, you may end up needing slightly more material than the printer originally estimated.
Lacking Enough Computer Processing Power
If you plan to print small parts with few faces, then your printer might run fine on a standard desktop. However, larger and complicated prints can require up to 8GB of RAM and 1 dedicated GB from your internal graphics card. Prints that are initiated without enough processing power to back them up are prone to losing connection during your print and causing errors or failures.
Success with printers can sometimes only come from trial and error, and our team has learned to love using our 3D printer.  It has restructured our prototyping process and opened up a whole new world for our engineers.
Paying it forward is what a medical device company is and should be.  At Anuva Innovations, we are making a difference and helping our clients make the impossible — possible. Find out how we can bring your product to market faster using 3D printing. Contact us today!